NEW:10.1"Electro-magnetic Pen Display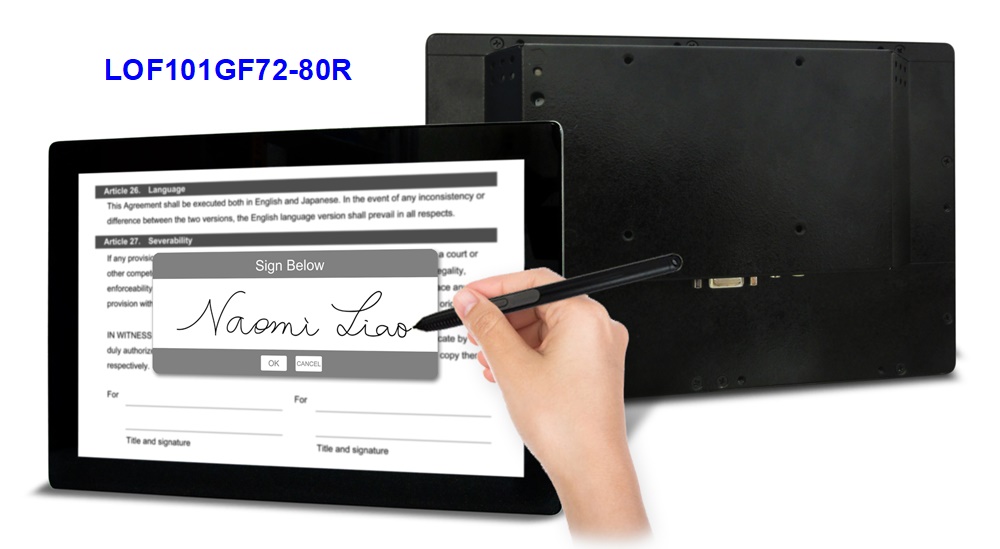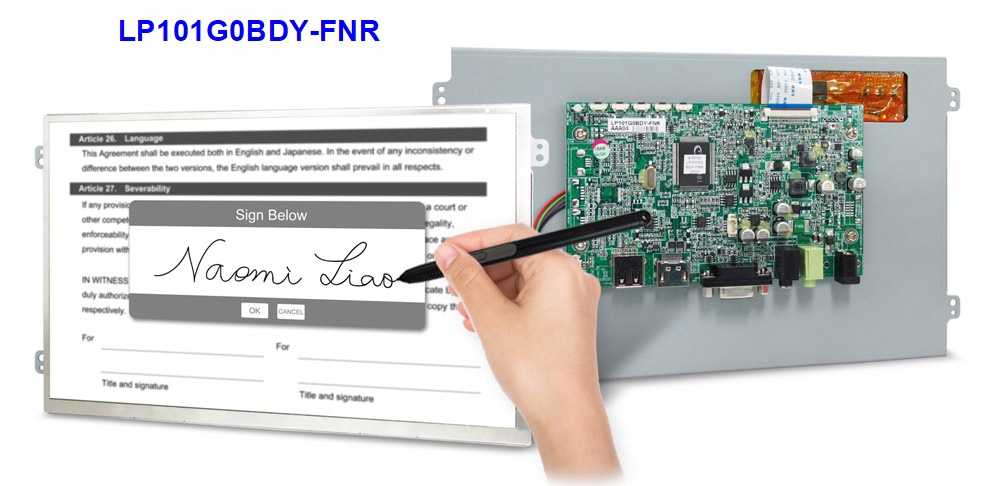 LOF101GF72-80R Brief SPEC:
Electro-magnetic Touch Characteristics

Touch Solution
Electro-magnetic
Touch Pen
Battery free (lightweight)
Digitizer Resolution
2560 LPI(line/sec)
Report Rate
190 PPS(point/sec)
Pressure Resolution
2048 Level
Detectable Pen Tilt
Up to 60° from vertical
Compatibility
Windows 7/8/10
●Ecological Paperless Process
Digital signature reduces paper cost and ensues the everlasting of our ecological environment.


●Efficient e-Management
Digitalized document saves time, space and cost.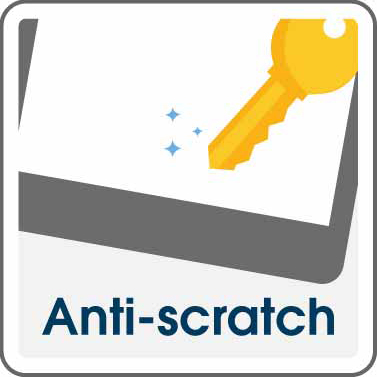 ●Scratch Resistant touch surface
Hardness of touch surface reaches 7H, Open frame only, perfect option for public applications.
Long-wearing iron casing is suitable for versatile products.

●Accurate Touch Position
Touch can be activated even when stylus is 5mm above. Handwriting and drafting can be precise to the point.

●Distinct and Splendid Full Color Display
Crystal clearness in high resolution 1280*800 of TFT display.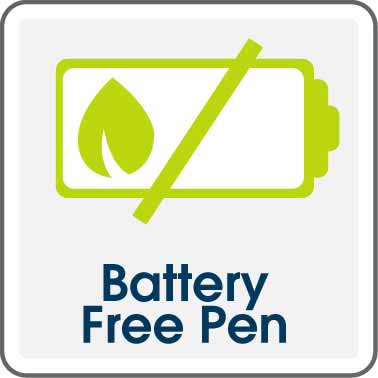 ●Authentic Handwriting Experience
Battery-free stylus is weighted lighter and less effort-taking. Maintenance cost of batteries is thus saved and environment is meanwhile less polluted.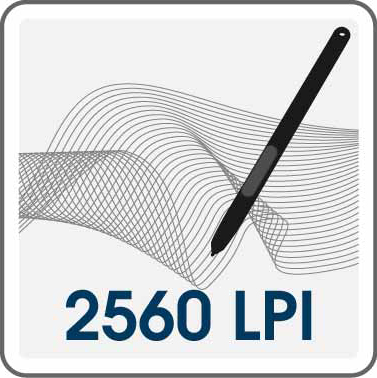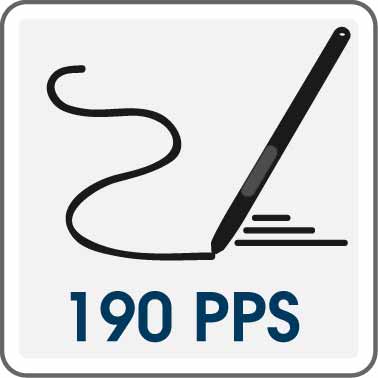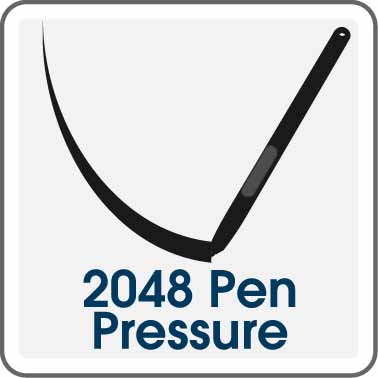 ●Authentic Handwriting Experience
2560 LPI Density, 190PPS touch speed and 2048-level pen pressure sensitivity renders the writing authentic.







●Pen Point vs. Finger tip. Finger touch is not the only option
More accurate than finger tip and unlimited to water splash, sweat beads and dirt.

● HDMI & USB Interface
Applicable to all sorts of Embedded solutions.

●Versatile Installation
Open frame models are easy to embed. All flat models are available with VESA, fixture arm and desk stand.

●Support OS
Compatible with handwriting, illustrating and drafting software in Windows7, 8,10. Commercialization of product concept can be thus expedited and finished.
FDT

Wxxxm

Battery free pen Technology

TCEM




(Tow Coil Electro-Magnetic )

EMR
( Electro-Magnetic Resonance )

EMR edge drift or jitter

★★★

★

Edge Cursor drift




(between pen tip and actual cursor)

★★★

★ ★

Edge Detectable Height

★★★

★ ★

Anti-interference

★★★

★ ★